people are united
by talking with each other
Entrepreneurial success typically comes when an idea turns into a plan, which is then implemented step by step. In order to implement a plan, we usually need other people, meaning a team. This brief introduction actually leads me to the intended topic, or let me say, several topics which I would like to summarize for you in the following question: "HOW is it that different individuals (that very likely do not think alike) understand each other in a way that allows them to pull together on one string (corporate target), yet act as individuals when unfolding their personal creativity and thought, achieving their own unique potential (at best by self-motivation) and, therefore, create positive and strong unity as a team and as a company, with the common goal of magically attracting customers"?
Here is my answer: "All roads with heart and mind lead to Rome".
I would like to help you create your way together with you, and I will accompany you and your team during the implementation phase of your specific plan. Contact me, and let's talk! Because … people are united by talking with each other!
Please get in touch. I am looking forward to hearing from you!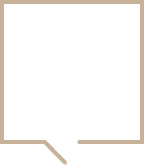 SERVICES:
That's what I can do for you ...